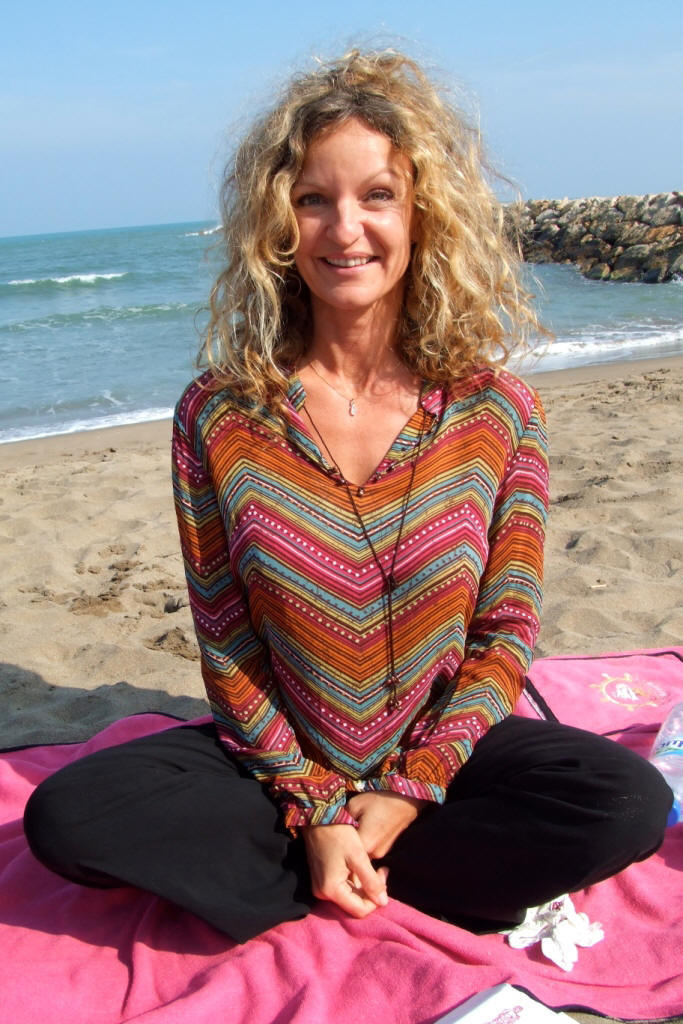 Picture from September 2006 when Lis came to visit and ask for our help with some Inner Children coming from past lifetimes. We had pizza on the beach and a wonderful afternoon.
email sol@energyenhancement.org for details...
LIZABETAS RETURN - SHE CAME TO VISIT US FOR AN AFTERNOON AND ASKED FOR ADVICE.
After the EE course 3 years ago I kept doing the
meditation
excersises I had learnt there.I am normaly a happy person, except from this deep life crisis coming sometime without warning- always with an overtaking feeling of There Is No Meaning With My Life.
My experienses, after Satchis suggestion that I look in the past lifes for the reason to my depressions, was as follow:I went back to a past life, and got a very clear picture of a woman sitting in a dark, cold, cavelike cell chained up. Me. I´ve been sitting there foryears, every day being the same and with a strong despair and an overwelming feeling of; really there is no meaning with my life...I healed that past life using the Energy Enhancement Seven Step Process of Level 2 and felt much better- but still, there was something more...
In to another past life, this time I was another woman, in Amerika during the Wild West time. Me and my husband lived on a farm far away out in the dry country side, no neighbors, no real road out to the farm, so nobody passing by. It was a lonely life, no children, my husband and I didn´t speak much. Every day the same- I was filled of the feeling-; really there is no meaning with my life...
Do I need to tell you that since then I havn´t had any more of those depressions...!