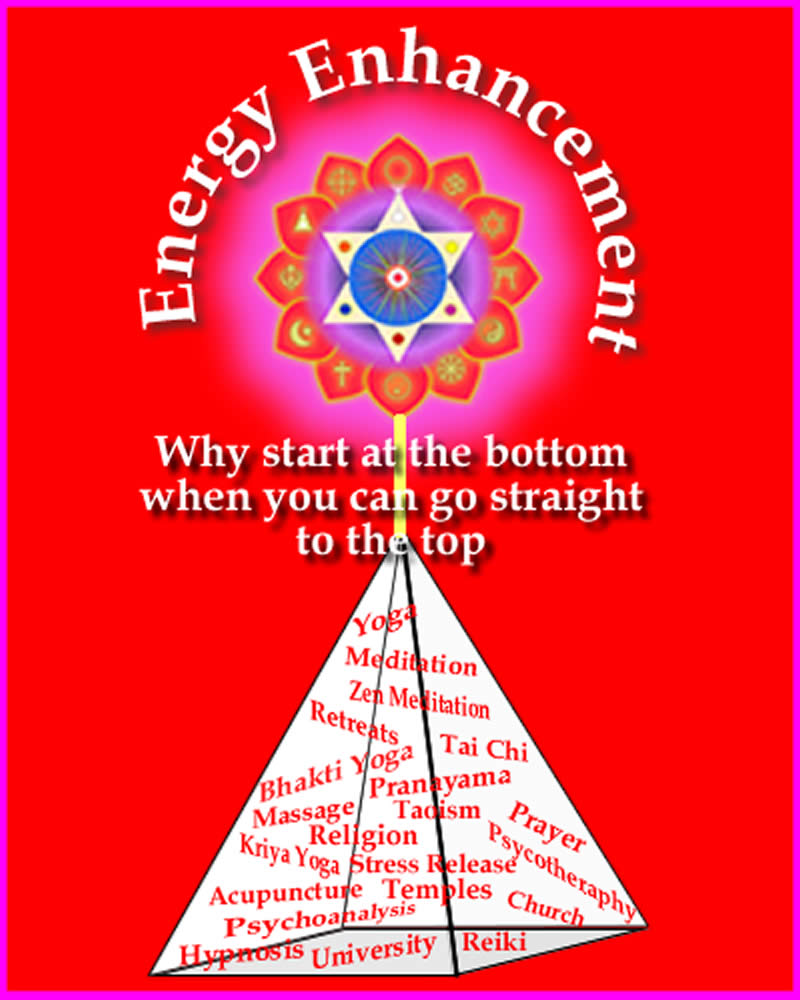 MASTER LU-TSU SAID: NOW THERE ARE THREE CONFIRMATORY EXPERIENCES WHICH CAN BE TESTED. THE FIRST IS THAT, WHEN ONE HAS ENTERED THE STATE OF MEDITATION, THE GODS ARE IN THE VALLEY. MEN ARE HEARD TALKING AS THOUGH AT A DISTANCE OF SEVERAL HUNDRED PACES, EACH ONE QUITE CLEAR. BUT THE SOUNDS ARE ALL LIKE AN ECHO IN A VALLEY. ONE CAN ALWAYS HEAR THEM, BUT NEVER ONESELF. THIS IS CALLED: 'THE PRESENCE OF THE GODS IN THE VALLEY.'
AT TIMES THE FOLLOWING CAN BE EXPERIENCED: AS SOON AS ONE IS QUIET, THE LIGHT OF THE EYES BEGINS TO BLAZE UP, SO THAT EVERYTHING BEFORE ONE BECOMES QUITE BRIGHT AS IF ONE WERE IN A CLOUD. IF ONE OPENS ONE'S EYES AND SEEKS THE BODY, IT IS NOT TO BE FOUND ANY MORE. THIS IS CALLED: 'IN THE EMPTY CHAMBER IT GROWS LIGHT'. INSIDE AND OUTSIDE, EVERYTHING IS EQUALLY LIGHT. THAT IS A VERY FAVORABLE SIGN.
OR, WHEN ONE SITS IN MEDITATION, THE FLESHLY BODY BECOMES QUITE SHINING LIKE SILK OR JADE. IT SEEMS DIFFICULT TO REMAIN SITTING: ONE FEELS AS IF DRAWN UPWARD. THIS IS CALLED: 'THE SPIRIT RETURNS AND TOUCHES HEAVEN'. IN TIME, ONE CAN EXPERIENCE IT IN SUCH A WAY THAT ONE REALLY FLOATS UPWARD.
AND NOW, IT IS ALREADY POSSIBLE TO HAVE ALL THREE OF THESE EXPERIENCES. BUT NOT EVERYTHING CAN BE EXPRESSED. DIFFERENT THINGS APPEAR TO EACH PERSON ACCORDING TO HIS DISPOSITION. IF ONE EXPERIENCES THESE THINGS, IT IS A SIGN OF A GOOD APTITUDE. WITH THESE THINGS IT IS JUST AS IT IS WHEN ONE DRINKS WATER: ONE CAN TELL FOR ONESELF WHETHER THE WATER IS WARM OR COLD. IN THE SAME WAY A MAN MUST CONVINCE HIMSELF ABOUT THESE EXPERIENCES, THEN ONLY ARE THEY REAL.
MASTER LU-TSU SAID: WHEN THERE IS A GRADUAL SUCCESS IN PRODUCING THE CIRCULATION OF THE LIGHT, A MAN MUST NOT GIVE UP HIS ORDINARY OCCUPATION IN DOING IT. THE ANCIENTS SAID: WHEN OCCUPATIONS COME TO US, WE MUST ACCEPT THEM; WHEN THINGS COME TO US, WE MUST UNDERSTAND THEM FROM THE GROUND UP. IF THE OCCUPATIONS ARE PROPERLY HANDLED BY CORRECT THOUGHTS, THE LIGHT IS NOT SCATTERED BY OUTSIDE THINGS, BUT CIRCULATES ACCORDING TO ITS OWN LAW. EVEN THE STILL INVISIBLE CIRCULATION OF THE LIGHT GETS STARTED THIS WAY; HOW MUCH MORE, THEN, IS IT THE CASE WITH THE TRUE CIRCULATION OF THE LIGHT WHICH HAS ALREADY MANIFESTED ITSELF CLEARLY.
WHEN IN ORDINARY LIFE ONE HAS THE ABILITY ALWAYS TO REACT TO THINGS BY REFLEXES ONLY, WITHOUT ANY ADMIXTURE OF A THOUGHT OF OTHERS OR OF ONESELF, THAT IS A CIRCULATION OF THE LIGHT ARISING OUT OF CIRCUMSTANCES. THIS IS THE FIRST SECRET.
IF EARLY IN THE MORNING, ONE CAN RID ONESELF OF ALL ENTANGLEMENTS AND MEDITATE FROM ONE TO TWO DOUBLE HOURS, AND THEN CAN ORIENTATE ONESELF TOWARDS ALL ACTIVITIES AND OUTSIDE THINGS IN A PURELY OBJECTIVE, REFLEX WAY, AND IF THIS CAN BE CONTINUED WITHOUT ANY INTERRUPTION, THEN AFTER TWO OR THREE MONTHS ALL THE PERFECTED ONES COME FROM HEAVEN AND APPROVE SUCH BEHAVIOR.
IT WAS A BEAUTIFUL MORNING. It must have been a morning like this. The breeze was cool and full of the sweet smell of the wet earth. The birds were singing and the sun was rising on the horizon. The dewdrops were shining on the grass leaves like pearls.
It is always beautiful; all that is needed is eyes to see it. The birds are there, singing every morning, but who is there to listen? And the trees are blooming, but who is there to appreciate? The aesthetic heart is absent, only the calculating mind is functioning. Hence you live in an ugly world.
I am relating to you an ancient story.
Gautam Buddha's sannyasins were meditating under the mango trees...
Morning is the best time to meditate. After the whole night's rest you are very close to the center of your being. It is easier to move into the center consciously early in the morning than at any other time -- because for the whole night you have been there at the center, you have just left it. The world of a thousand and one things has not yet arisen. You are just on the way, moving towards things, moving into the outside world, but the inner center is very close, around the comer. Just a turning of the head, and you will be able to see that which is: truth, God, enlightenment. You will be able to see that into which you had gone when dreams had stopped and sleep was profound, but then you were unconscious.
Deep sleep rejuvenates because, although unconsciously, you enter into the core of your being -- but you still enter. All the tiredness of the outside world is taken away, and all the wounds are healed, and all the dust disappears. You have taken a bath, you have dived deep into your own being.
That's why Patanjali says: Deep, dreamless sleep is almost like SAMADHI -- but almost, not exactly SAMADHI. What is the difference? It is very small -- or very great -- but this much difference is there: in sleep you are unconscious, in SAMADHI you are conscious; but the space is the same.
So in the morning when you have just awakened and you are very close to the center... Soon the periphery will take you, will possess you; you will have to go into the world of occupations. Before you go into that external journey, have a look, so that consciously you can see who you are. This is what meditation is all about. Hence, down the ages, the morning, early morning, when the earth is awakening and the trees are awakening and the birds are awakening and the sun is awakening, when the whole atmosphere is full of awakening, you can use this situation. You can ride on this tide of awakening and you can enter into your own being, awake, alert, aware. And your whole life will be transformed. And your whole day will be transformed because then you will have a different orientation.
Then you can go into the marketplace and still you will remain in contact with your inner core. And that is the greatest secret, the Secret of the Golden Flower.
... Buddha's sannyasins were meditating under the mango trees that morning...
As you have gathered around me, thousands had gathered around Buddha. There was nothing else to learn other than to meditate.
Buddhas don't teach, they only share. They don't give you a doctrine, they certainly give you a discipline. They don't give you beliefs, they certainly give you a taste of trust. And just a drop of the taste of trust and life is transmuted. And to connect with an awakened being, the only way is to become a little bit awakened on your own part too, because the like can meet the like. To be with a Buddha is to be a little bit more alert than life generally requires you to be. Life wants you to be automatic, robot-like. When you go to a Master, he requires that you drop your automatism, that you de-automatize yourself, that you become a little more alert, that you don't go on looking at things but also remember your being.
... Buddha's disciples were meditating -- such a beautiful morning is not to be missed...
And when birds are praising the morning sun, you have also to praise God. And when trees are swaying in the wind, you have also to participate in this eternal dance, you have also to celebrate. Another day is born -- forget the past, die to the past, be born anew.
... Buddha had a disciple named Subhuti. Buddha was a very fortunate Master: he had TREMENDOUSLY potential disciples. A few of them were really rare beings. Subhuti is one of those rare beings who was just on the verge of Buddhahood. Just one step more and he would be a Buddha. He was coming home, every moment coming home, closer and closer to the center where ego disappears and God is born, where you die and the whole is born, when the part disappears into the whole, when the cosmos takes place and then you are no more a separate entity, trembling, afraid of death. Then you are part of this eternal play of existence. He was just on the verge. He was one of the MOST silent of Buddha's disciples. He was so silent that the scriptures say that he had almost become absent. He would come and nobody would take note of him. He would pass and nobody would become aware that he had passed. He was a very silent breeze...
Ordinarily you want to be noticed. If you are not noticed, you feel hurt. You want attention. WHO wants attention? Attention is the requirement of the ego, the ego feeds on it. So if attention is not given to you -- if you come and nobody notices you, you pass and nobody says, "Good morning. How are you?" as if you had not passed -- you will feel wounded. You will start thinking, "So, I am thought to be a nobody, and I will show these people who I am."
The ego always hankers for attention.
... Subhuti was so silent. his desire for attention had disappeared. And the moment desire for attention disappears, all politics disappears from your being. Then you are religious. Then you are perfectly at home with your nobodiness. Then you live a totally different life. Then you live so silently that you don't make any fuss, that you don't make any ripples, that you come and you go as if you had never come and you had never gone. He was, and yet he was not...
In fact, the moment you REALLY are, you drop all ideas of your ego. People carry the idea of the ego because they are not. Try to understand this paradox. Those who are not, they brag about themselves. They HAVE to brag, they have to prove to the world, they are constantly performing. They know if they don't perform they are nobodies. They have to perform, they have to shout, they have to make noise, they have to force others to take note of them. Adolf Hitlers and Genghis Khans and Tamburlaines and all the stupid lot of politicians down the ages -- all that they have been doing is to make more and more people take note of them. These are the people who are not.
The people who are are so contented with their being; who cares whether anybody takes note or not? They are so much to themselves, enough unto themselves.
So this is the paradox: the man who is not tries, pretends that he is much, somebody special, and the man who is pretends not, brags not, becomes a very silent existence.
... He existed as an absence...
And only in absence does real presence arise; the person disappears but presence arises.
... He had melted slowly and disappeared as a person...
And when that happens, when that miracle happens, the very absence becomes a radiant presence.
... Subhuti was also sitting under a tree, not even meditating. Others were meditating, he was simply sitting there doing nothing. That is the HIGHEST form of meditation...
To DO meditation is to be just a beginner. The beginner has to DO the meditation. But one who has understood meditation cannot even think in terms of doing, because the moment you do something you are stirred. The moment you do something you are tense. The moment you do something the ego enters again from the back door -- because with the doing comes the doer. Meditation is a state of non-doing. Certainly in the beginning one has to do, but slowly slowly as meditation deepens, understanding arises, doing disappears. Then meditation is being, not doing.
Doing is part of the world of having. Doing is another aspect of having. You have to do if you want to have; if you want to have you will have to do. And millions of people remain in the world of doing and having.
Beyond these two there is another world: the world of being -- where you don't have anything and you are not a doer either. All is utterly silent, all is absolutely passive, not even a ripple.
... So he was not doing meditation, remember. He was just sitting and doing nothing. And then suddenly, flowers began to fall around him. And those were not ordinary flowers, not of this world, not earthly. They were not falling from the trees, they were falling from the sky, from nowhere, out of the blue. He had never seen such beauty and such freshness and such fragrance. Those were the flowers of the beyond, Golden Flowers. He was naturally in awe and wonder. And then he heard the gods whispering to him, "We are praising you for your discourse on emptiness...." Now he was really puzzled. "Discourse on emptiness? But I have not spoken of emptiness," said Subhuti.
"You have not spoken of emptiness, we have not heard emptiness," responded the gods. "This is true emptiness."
And blossoms showered upon Subhuti like rain.
This is one of the most beautiful stories I have ever come across. A great meaning is hidden there: if you are silent, if you are utterly silent, existence starts showering on you. Blessings shower on you like rain. If you are silent, if you are in the state of meditation, just being and doing nothing, the whole existence converges upon you with all its grace, with all its beauty and benediction.
This is the state Jesus calls the state of beatitude. For the first time you become aware of the splendor of existence. Each moment is an eternity then, and even to breathe is such a joy, such a celebration. Misery disappears the moment you disappear; misery is the shadow of the ego. And blessing is a natural phenomenon: it happens on its own the moment you are empty. The whole existence rushes in, explodes.
Ludwig Wittgenstein has said, "The mystical is not the 'how' of the world, but that it exists."
Just that it exists is the mystery. There is no need to go anywhere else: the mystery is not hidden, the mystery is all over the place. Just that it exists is the mystery of it! You need not dig deep to find the mystery. Mystery is everywhere, on the surface as much as in the depth. All that is needed is a heart that feels. All that is needed is a being that is available, open. All that is needed is alertness, alertness without any effort and tension. All that is needed is a state of meditation, and then favors from existence start showering like rain.
The sutras:
Master Lu-tsu said: NOW THERE ARE THREE CONFIRMATORY EXPERIENCES WHICH CAN BE TESTED. THE FIRST IS THAT, WHEN ONE HAS ENTERED THE STATE OF MEDITATION, THE GODS ARE IN THE VALLEY. MEN ARE HEARD TALKING AS THOUGH AT A DISTANCE OF SEVERAL HUNDRED PACES, EACH ONE QUITE CLEAR. BUT THE SOUNDS ARE ALL LIKE AN ECHO IN A VALLEY: ONE CAN ALWAYS HEAR THEM, BUT NEVER ONESELF. THIS IS CALLED: 'THE PRESENCE OF THE GODS IN THE VALLEY.'
More
Osho Meditation
...